Meet Our Doctor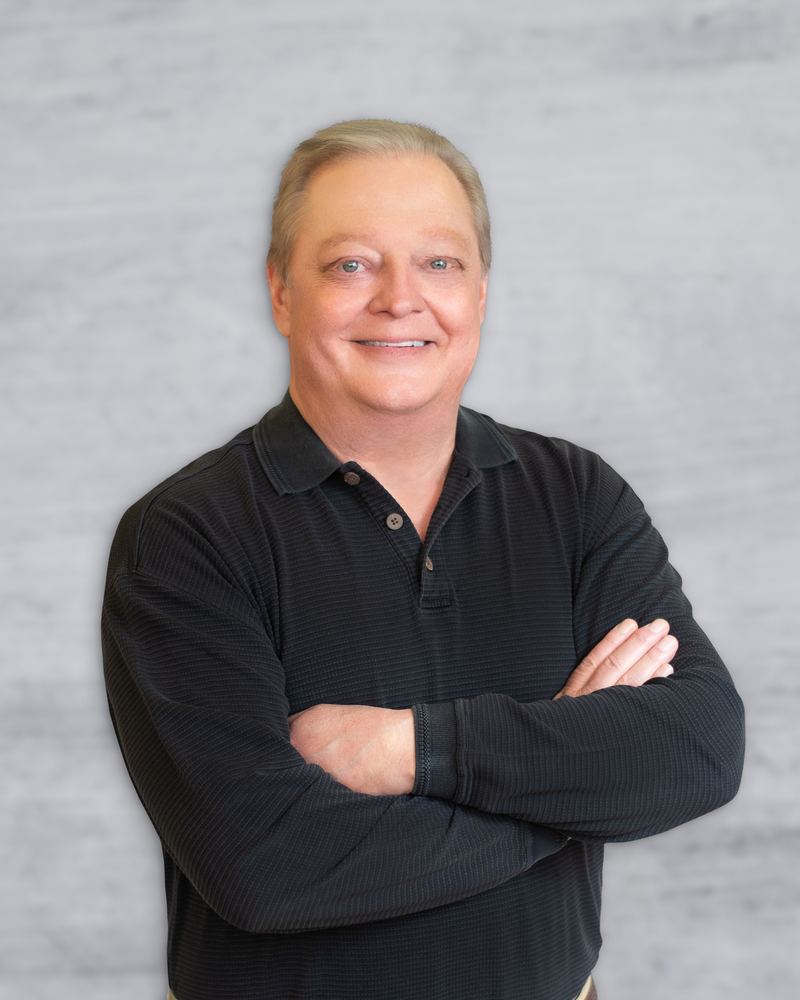 Charles J. Pybus, DDS
Charles J. Pybus was born and raised in Amarillo, Texas, where he attended Amarillo College and graduated from West Texas State University. He went on to attend University of Texas Health Science Center in San Antonio, Texas, and graduated with his degree as a Doctor of Dental Surgery in 1983.
Throughout his 38-year career, he has advanced his skills by attending continuing education courses, bringing excellence to his practice and team. Because of his interest in advancement, Dr. Pybus pursued and received his mastership from the Academy of General Dentistry in August 2001, which is the highest honor a general dentist can receive. He continues to seek out continuing education in order to remain on the cutting edge of dental technology and provide his practice with the very best quality of dentistry available. Dr. Pybus is a member of the following dental groups:
The Panhandle District Dental Association
The College of Oral Implantology
Dr. Pybus and Shannon have four children: Hunter, Haley, James and Jackey. Dr. Pybus has an avid love of world history and the Dallas Cowboys.
Meet Our Team
Since 1983, our dentist and team have helped patients create healthier, more attractive smiles. Although dentistry is our focus, we have never lost sight of what matters most- our patients. We believe that dental care should be a positive and enjoyable experience for all, regardless of your past experiences with dental care, anxieties, age or current state of oral health. No matter what your smile needs may be, we will work with you to meet your smile goals. The office of Dr. Charles J. Pybus is family-friendly, with services available to patients ages five and up. We hope you will schedule your next appointment with our dental office in Amarillo, Texas. If you have any questions about our office and how we can better serve you, we invite you to speak with one of our team members at 806-354-2500. We look forward to helping you feel confident in your smile.
Office Team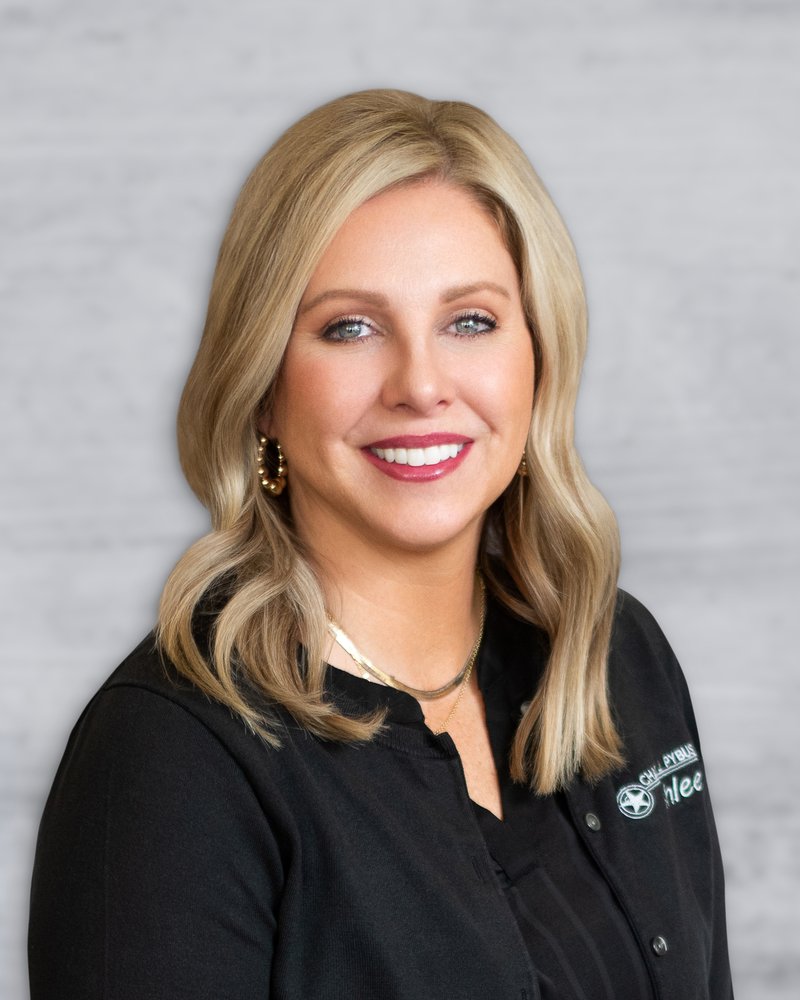 Ashlee Daniel — Financial Coordinator
I began my career in the dental field in 2001 as a dental assistant. I made the transition to financial coordinator in 2009 and joined the Pybus team. The thing I like best about my job is that Dr. Pybus creates a strong work environment, and I believe that is a great asset to our patients' dental care. We are dedicated to excellence, and we take pride in giving all of our patients a five-star dental experience.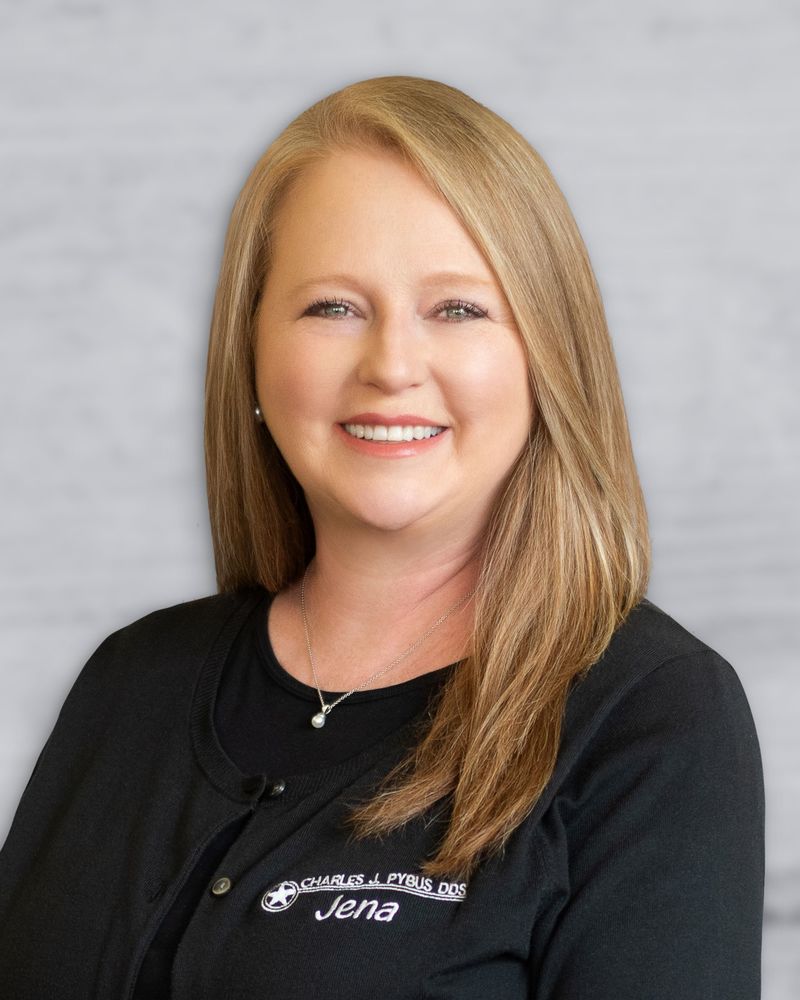 Jena Welch — Appointment Coordinator
I began my dental career in 1988. I joined the Pybus Team in 2013. My goal is to provide each patient with the best dental experience. I enjoy being part of a team that is dedicated to patient care excellence. Dr. Pybus provides us with the training and skills to deliver life-changing dental care. I think you will find the care received in this office to be above and beyond any other office. I look forward to working with each of our patients every day.
Dental Hygienists and Assistants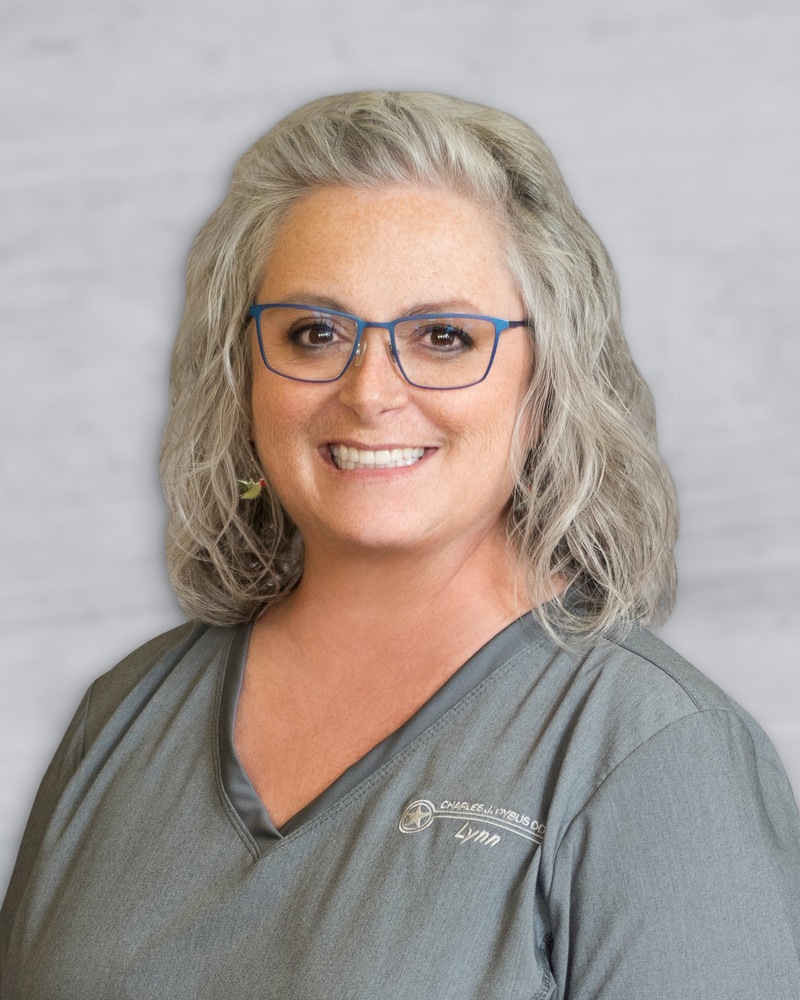 Lynn Burris — Dental Assistant
I have worked with Dr. Pybus since 1983, and I love working in dentistry. As a team, we make a real difference in people's lives, whether it is relieving pain or giving them that beautiful smile they have always wanted. The environment in our office is light and friendly but very professional. We are always learning new things and perfecting all the old things. So there are always challenges and opportunities to grow. It's an exciting field to be in and a great office to be part of.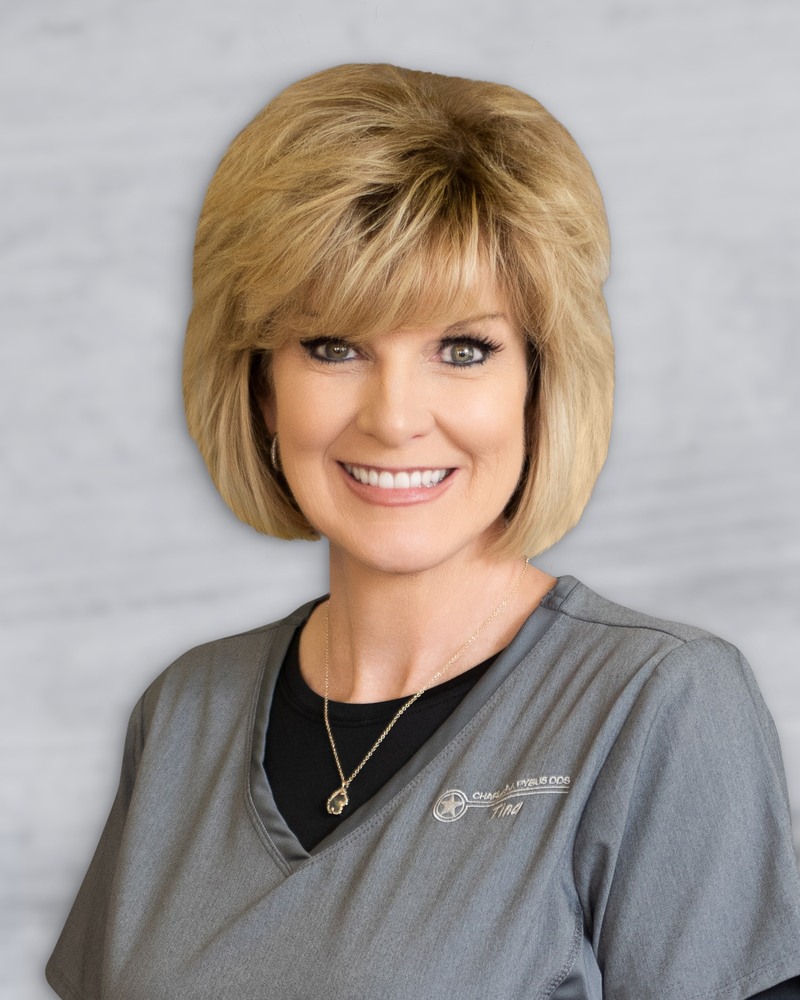 Tina Stagner — Dental Assistant
I have worked with Dr. Pybus since 2002, and I have found the most rewarding part of my job is being able to touch the lives of our patients and giving them the smile that they have always dreamed of. The look on their face when they see the finished product is awesome. Our office prides itself on continuing education and staying up with the latest technology. Dr. Pybus challenges us to be our best and stands by his work and prides himself on being very particular and thorough in what he does.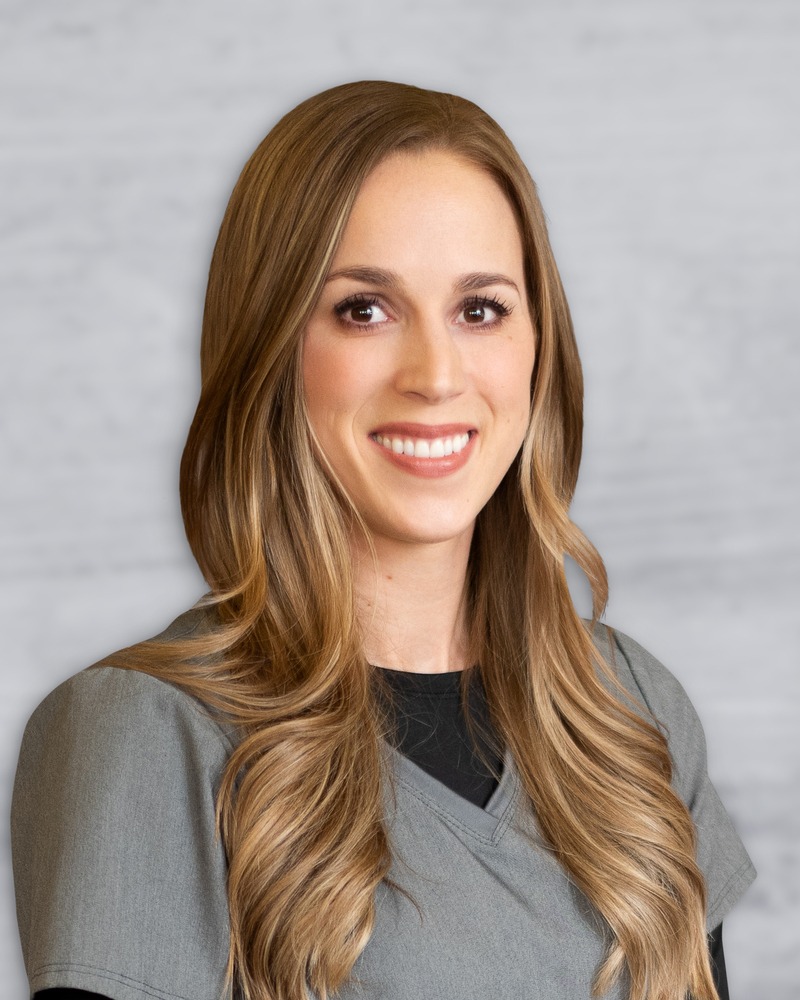 Nichole Turney — Dental Hygienist
I joined Dr. Pybus and the team in June of 2017. I grew up in Oregon and graduated from
Oregon Tech
in 2015 with a Bachelor of Science in dental hygiene. My mission is to not only build relationships with each patient but also work with each individual person and help them meet their dental needs while providing them exceptional dental care for complete oral health.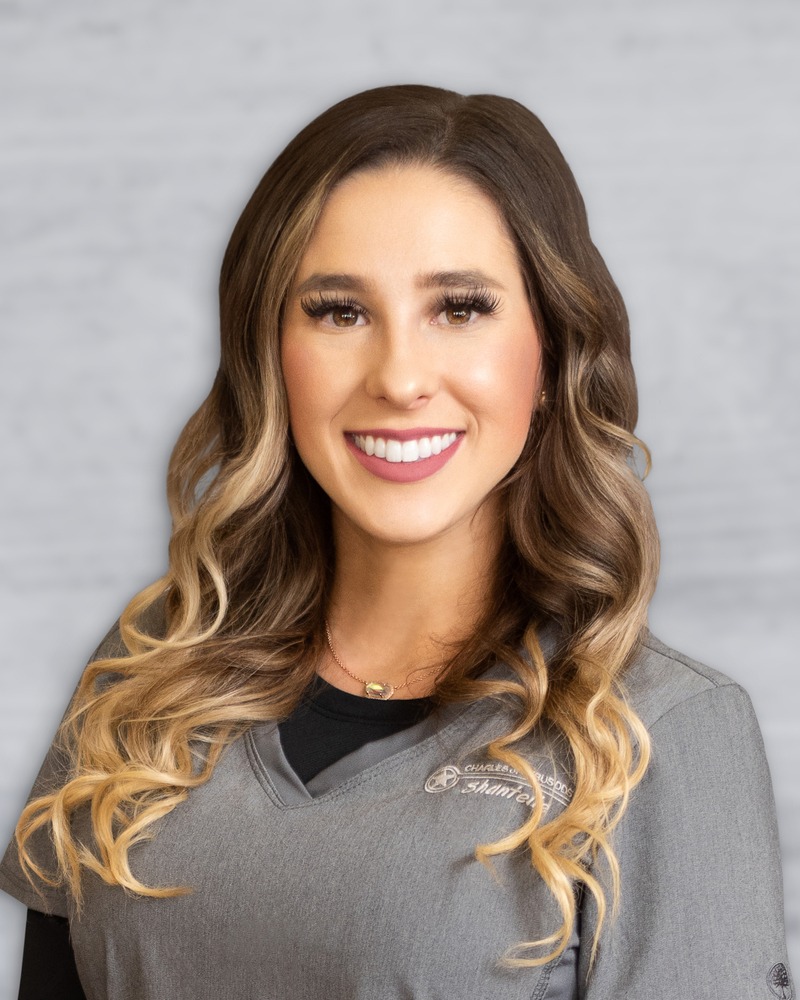 Shantelle Bridges — Dental Hygienist
I graduated from the Amarillo College Dental Hygiene Program in 2017. The best part about my job is creating lasting relationships with each patient while helping them achieve overall dental health. I could not be more excited about joining the Pybus team and making the world a better place, one smile at a time!
Maureen Childress — Dental Hygienist
I have worked with Dr. Pybus since 1984. He has given me the opportunity to develop relationships with my patients and educate them about their oral health. It is exciting for me to inform them about the latest procedures and products and to witness the before and after results of their dental treatment! I am proud to work in an office that strives to provide the best level of care for our patients who put their faith and confidence in us. I get the privilege of learning, growing and making my patients smile just a little brighter and making their health better.